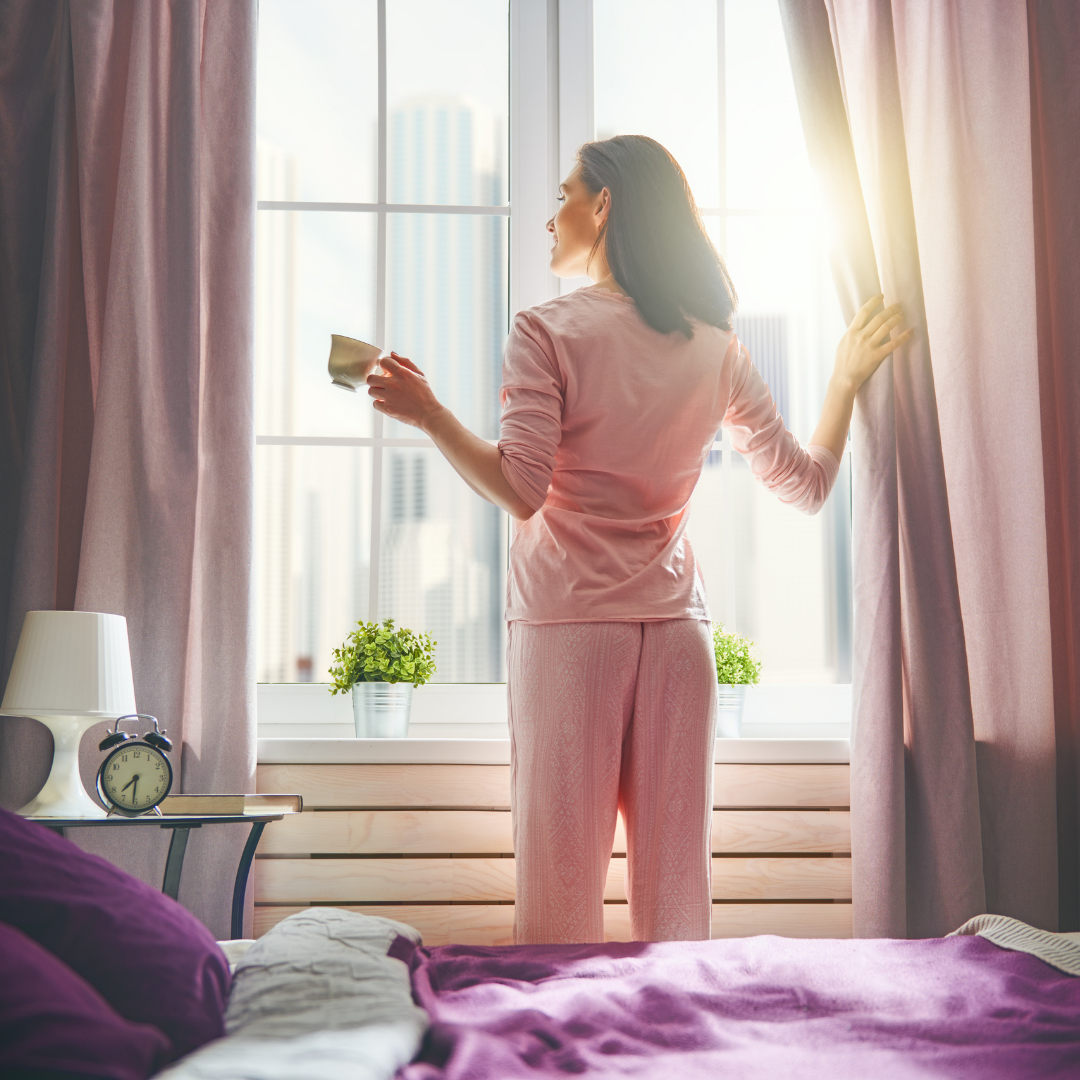 Morning routines, you hear the phrase, and it sounds great, but how do you make your morning routine work for you? Check out these 5 ways to help improve your morning routine, you never know how it could change your whole day!
Plan your morning at night – This is a great way to make your morning work for you. Planning your morning at night can be as simple as laying out your work clothes for the next day or making a list of the top things you want to get done and stick to it.
Pick a wakeup time – This is a key tip if you want to have a successful morning. Wake up times can vary but whatever time you choose, stick to it! After a while it will start to feel natural when you wake up. (Bonus tip: Try using a regular alarm clock versus the one on your phone, this will avoid those wasted minutes of mindless scrolling in the morning).
Make time for you – This can be as simple as drinking a glass of water, writing in a journal, or listening to a podcast. Whatever it is

,

take at least 15 minutes to do something just for you.
Eat breakfast – They don't call it the most important meal of the day for nothing. Eat something and give your day the boost it needs.
Eat a frog – Don't worry, it's just a metaphor. Coined by Brian Tracy this idea relates to tackling one thing on your to do list first thing in the morning. This can be a chore you need to get done or getting your workout in. Doesn't matter what it is, just choose one thing from your list and you will feel a sense of accomplishment.
What is something that is part of your morning routine? Let us know in the comments!